FILUS WINERY 菲乐思酒庄真正的体现了其创始人安布罗休·迪利奥和古斯塔沃·卡彭的热情、用心和追求卓越的精神。
最优秀的桶匠所制作的橡木桶。位于迈普的轮轮塔,离门多萨市只需15分钟的车程。安第斯山脉的壮丽景色,周围是古老的葡萄园、橄榄园。
经典风格的建筑与最先进的技术相结合。致力于酿造不同价位的高品质葡萄酒,以满足世界市场严格的需求。
我们专注于细节,并实现卓越的品质,这使我们能在竞争中脱颖而出。一直以来,我们的首要任务是将每个产品做到最好。
Filus Winery is a true reflec-on of the passion, dedica-on and pursuit of excellence from its founders, Ambrosio Di Leo and Gustavo Capone.
From families linked to vi-culture in Mendoza, achieved their dream of producing wines of excellent quality in their own winery founded in 1997. To make these wines they use the best selec-on of grapes from vineyards located at the foot of the Cordillera de Los Andes, a careful process of development in the cellar, the most advanced technology and French oak ""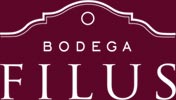 "barrels from the best coopers. Located in Lunlunta, Maipú, just 15 minutes away from the City of Mendoza to the southeast. It has an amazing view of the Andes, surrounded by old vineyards, olive estates and beau-ful old trees.
A classic building is combined with the highest technology to make high quality wines at different price segments in order to meet the tough demand of the world markets. We focus on taking care of details, achieving such excellence that allows us to be compe--ve, always having as a priority to get the maximum quality in every single product we make.